706-352-9027

Contact our Athens, Georgia law office for a free telephone consultation.

Big Firm Experience
Small Firm Value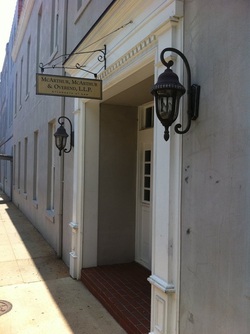 Based in Athens, Georgia, the attorneys of McArthur & McArthur have built a reputation for providing exceptional legal representation in criminal law, divorce and family law, business litigation, real estate disputes, and personal injury cases.

To ensure that we can provide you with the best possible service we intentionally remain small. You can reach us when you need to talk to us. Our smaller size allows us to be more flexible with respect to billing arrangements so we can help you find cost-effective solutions to disputes.

McArthur & McArthur is an Athens, Georgia law firm with decades of combined legal experience in Criminal Defense and Civil Litigation. Our attorneys provide our clients with unique, innovative and cost-effective solutions.

Whether you need a Athens, Georgia DUI Defense Lawyer, a Traffic Violation Defense Attorney or a Civil Litigation attorney, we take the time to understand your issues and goals, so you can make sound, informed decisions about how to proceed. We will discuss your options and solutions with you, including negotiation strategies, trial strategies, and alternative dispute resolution (ADR) options.
---