Our Attorneys
John Jay McArthur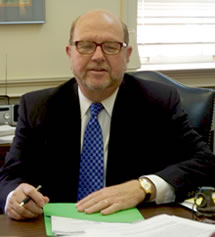 John Jay McArthur graduated with honors from the University of Georgia School of Law in 1977, having previously attained a degree in Political Science from Georgia Southern University. John was born and raised on a farm in South Georgia, and grew up harvesting turpentine, working in feed mills, and growing peaches.

John began his law practice in Atlanta as a staff attorney in the Legislative Counsel's office for the Georgia General Assembly. He later returned to Athens, where he became a partner in the firm of Nicholson, DePascale, Harris & McArthur. While there, John served as assistant county attorney for Athens-Clarke County. In 1991, he and his wife, Sara, formed the law office of McArthur & McArthur, P.A. Since then, his practice has concentrated in the areas of criminal defense, complex business and civil litigation, and personal injury. John is well respected in the community and by his peers as a thorough and intelligent litigator.

John has 35 years experience defending persons charged with crimes and representing people in civil cases in Federal and State Courts throughout Georgia. He is particularly renowned for his skills in the courtroom--both at the trial and the appellate levels. His areas of expertise include defense of driving under the influence (DUI) cases, drug offenses, and general criminal defense (felony and misdemeanor prosecutions). John has also earned success as a civil, business and personal injury litigator, with many significant verdicts and settlements in his favor.

John and Sara have two children. John is active in youth sports, coaching youth football and baseball teams for many years.


---
Sara Miller McArthur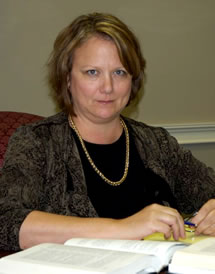 Sara is a 1985 graduate of the University of Georgia School of Law and a 1981 graduate of the University of North Carolina at Chapel Hill. She has practiced exclusively in the Athens/Oconee area since 1985. Sara has also served, since 1992, part-time, as the Juvenile Court Judge of the Western Judicial Circuit, Oconee Division. Prior to forming the law firm of McArthur & McArthur , (later, McArthur, McArthur & Overend), she served as senior public defender for the University of Georgia Legal Aid Society. She has tried hundreds of criminal defense cases, ranging from Murder, Child Molestation, to D.U.I. and traffic offenses.

Sara also has extensive experience in the preparation and trial of complex business and personal injury cases. Together, John and Sara McArthur have settled, or received verdicts in complex litigation matters, in millions of dollars.

Sara is active in her profession, having served as Chair of the Child Abuse Protocol Committee; member of the Investigative Panel of the Disciplinary Panel of the State Bar of Georgia; member of the Child Attendance Protocol committee; training team member for adoptive families; member of the tri-partite Western Judicial Circuit Public Defender's Committee; member of the Western Circuit Bar Association and of the State Bar of Georgia.

Sara is also active in her community, having served on the Board of Directors of the Northeast Georgia Food Bank, Elder of First Presbyterian Church; president of the PTO of Oconee County Middle School; volunteer for the Jeanette Rankin foundation; volunteer for Meals on Wheels, as well as many others. She has been married to John McArthur for 23 years and they have 2 children.


---